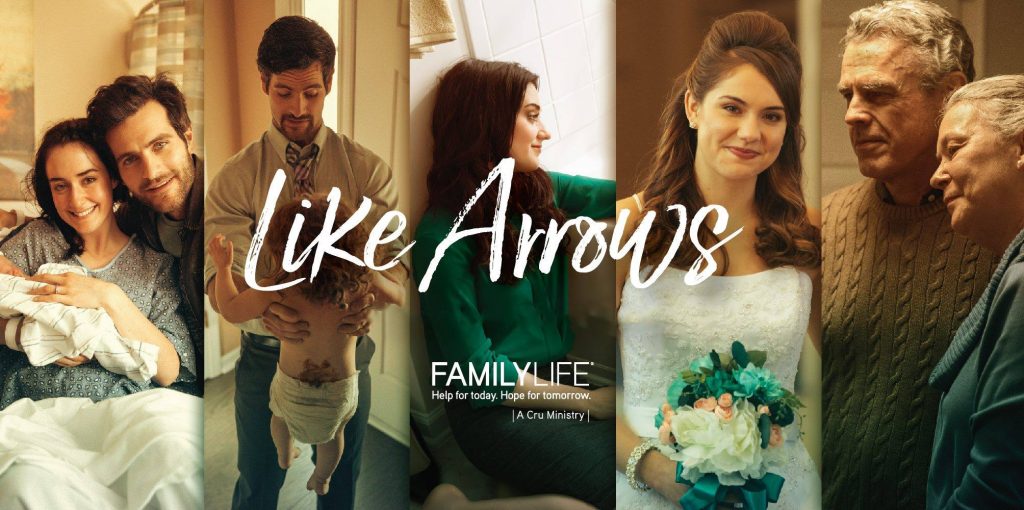 Heart Choices is sponsoring community showings of "Like Arrows" in the spring of 2019. "Like Arrows" movie was produced by FamilyLife in association with The Kendrick Brothers, a Pro-Family Films production. It is the story of Charlie and Alice, who, when faced with conflict, rebellion, and resentment in their family, were forced to rethink their parenting strategy. In the process, they realize how critical intentionality and focus are when shaping and molding young lives.
The movie was created in conjunction with FamilyLife's Art of Parenting series, so the movie night would be an excellent tool to kick off small group studies to be available for those parents who are ready to deepen their parenting commitment.
Heart Choices will be offering small group studies for parents who are interested, but would very much like to encourage our local churches to make those available to their congregations, as well. Information about "The Art of Parenting" is available at www.familylife.com.
DATES AND TIMES FOR SHOWINGS ARE:
Sunday, January 27, 4:00 pm Beloit First Christian Church
Saturday, February 2, 6:00 pm Glen Elder Friends Church
Saturday, February 16, 6:00 pm Calvary Bible Evangelical Free Church, Jewell
Saturday, February 23, 6:30 pm Osborne Assembly of God
Sunday, March 31, 6:30 pm CrossPoint Church, Concordia
For more information, call 785-738-3433 or visit www.likearrowsmovie.com
View a trailer of the movie HERE